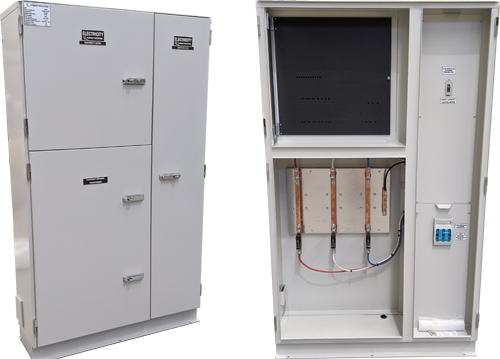 Cabinets are available in many colours and are powder coated for a durable finish. Our standard colour is Primrose.
Construction is available in either galvanised, Marine grade "316" stainless steel or Aluminium where required whether it be for aesthetic or environmental reasons.
When you order a board from Current Industries it will come pre wired and ready for installation including all switchgear and cabling required to suit the individual job.
| Options | Details |
| --- | --- |
| CT Chassis: | 300mm between chassis and door |
| Meter location: | Within cabinet or close by, depending on requirements |
| Size: | As required |
| Mounting holes: | Pre drilled |
| Capabilities: | Ct Chassis & Meter Panel Or Combination Of Group Metering, Metered Switchboard, Un-Metered Switchboard |
| Meets Australian Standards: | AS/NZS3439.1 |
| Design: | Custom designed |
| Combinations: | Boards can be made with a combination of all 3 sections. |